This stock is from Matty at LRP and uses a Whidden V'block. Its has a long Kelbly 1M style fore end and a MBR style butt. The length of the stock is more apparent knowing that this is a 32" barrel.
I shot this stock prone for the first time today and the results were sensational. Vert was excellent and uses the same load that had been previously developed in a pillar/Devcon bedded stock.
Thought I'd share some photo's and a link down the bottom to a very short video illustrating how well this stock tracks when free recoiling my Savage actioned 300WSM. Despite the recoil, there's virtually no rifle torque or barrel flip. The stock is an absolute pleasure to shoot.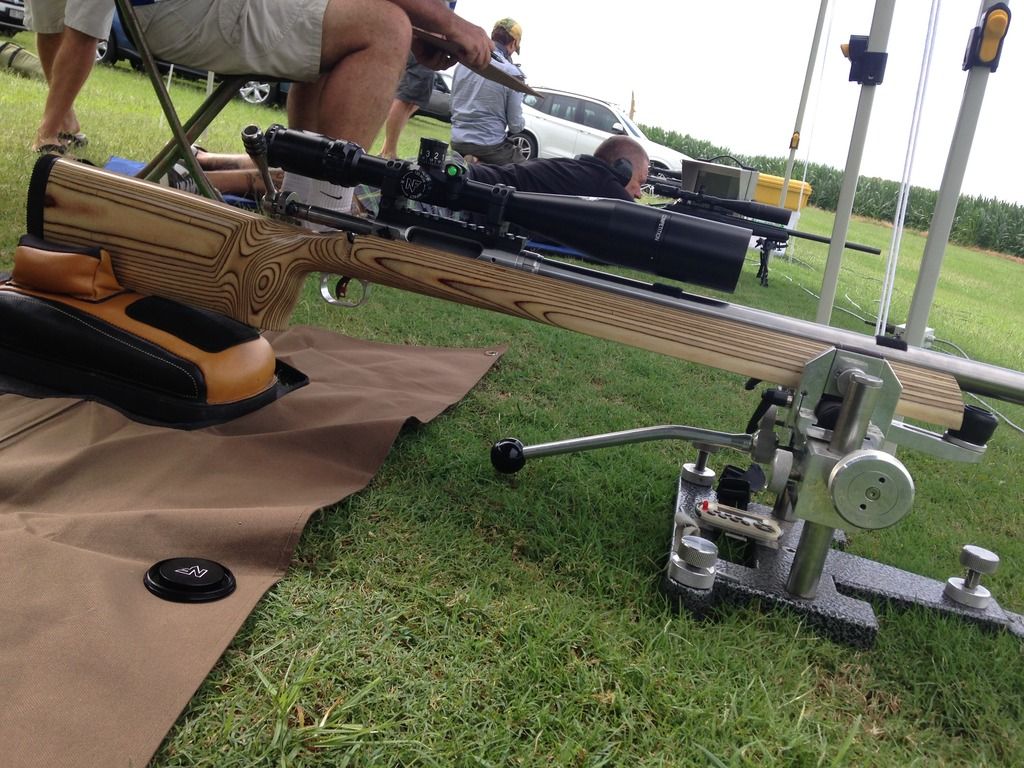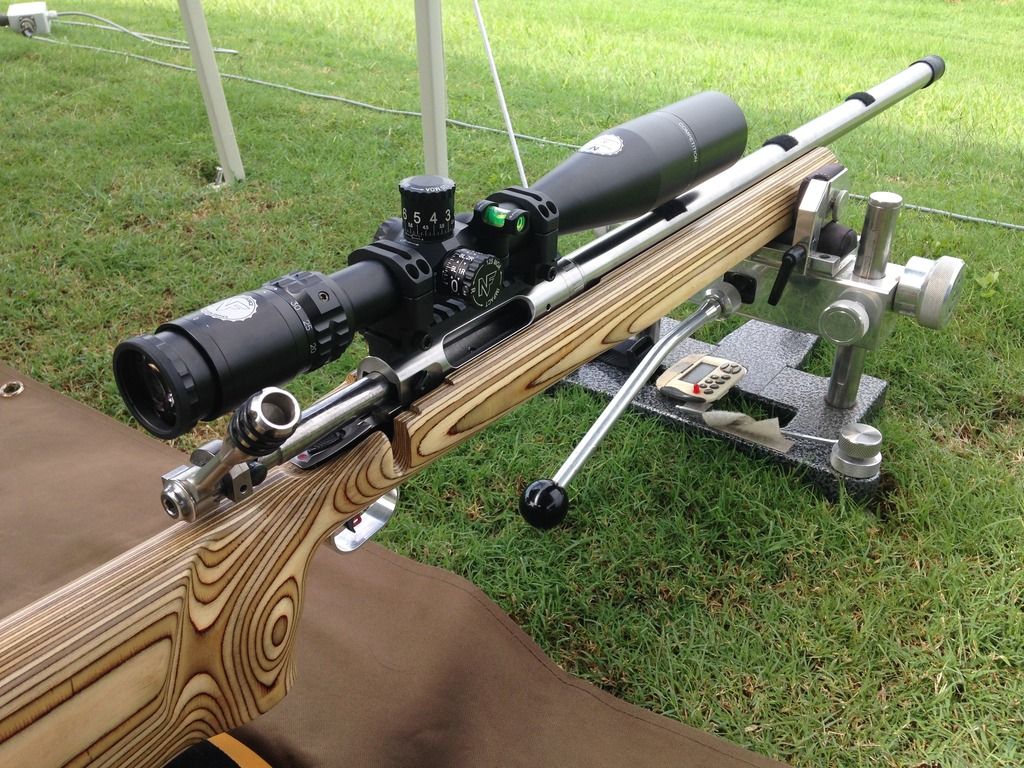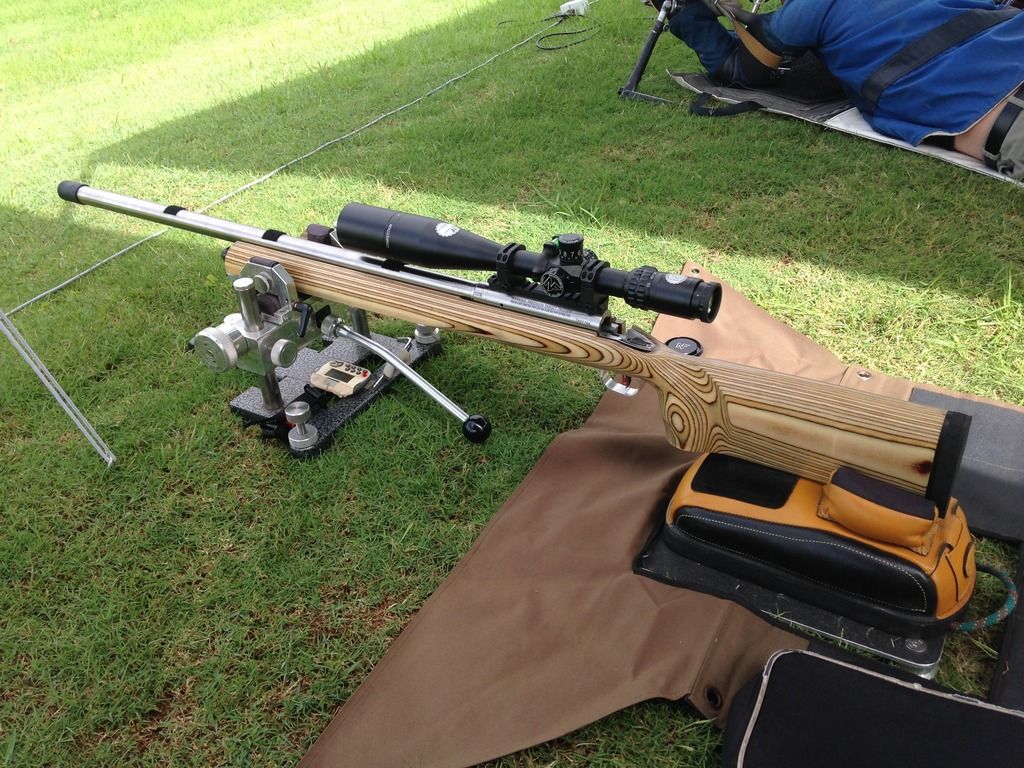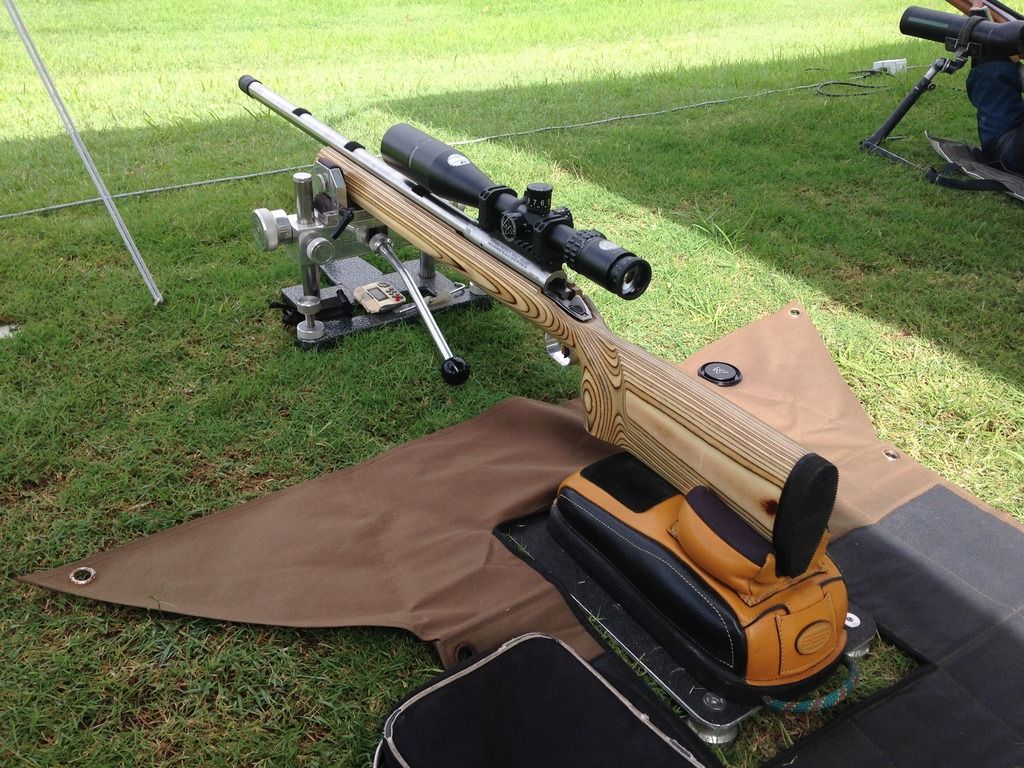 https://youtu.be/Phbd_K0edMs