Hi All,
just thought I would put up a post, I have been shooting for a little while, and have been interested in getting into a bit of target/long range shooting. and have taken the plunge into buying a new rifle to have a bit of a crack at F class open, so this post is detailing the start of my journey.
I currently have a few rifles that I could have used for F Class either open or Std, being a Tikka T3 Stainless Light in 308, a Tikka T3 Laminate Stainless in 6.5 x 55 and a Remington 700 5R milspec in 300 win mag (the Remington has a Vortex Viper PST FFP 6-24 x50 on it). I had been thinking about having a go with the Remington 700 but then a very good second hand rifle (less then 150 rounds on it) popped up, at the right price (its not like some of the proper F Classers, but I thought it might be a good start).
Anyway it is a Tikka T3 sporter in 6.5 x 55, currently the rifle is completely stock, it has the 24" bull barrel on it, with a twist rate is a 1/8.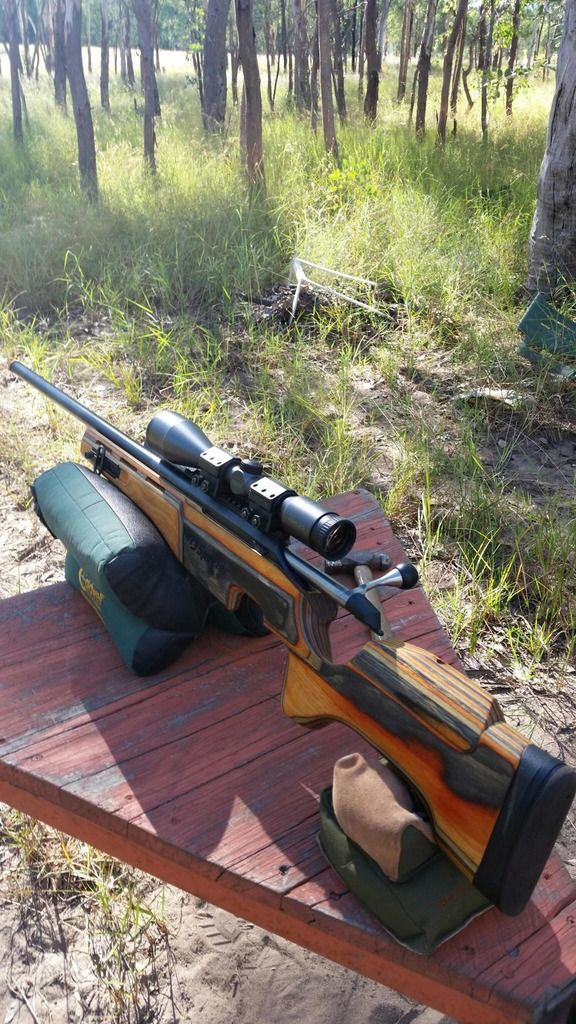 The rifle is shooting pretty well at the moment with a basic scope on it (at 100m anyways) the photo below is a 5 round group.
just going through at the moment trying to work out what direction to head with the scope, but will post that up in the Equipment forum